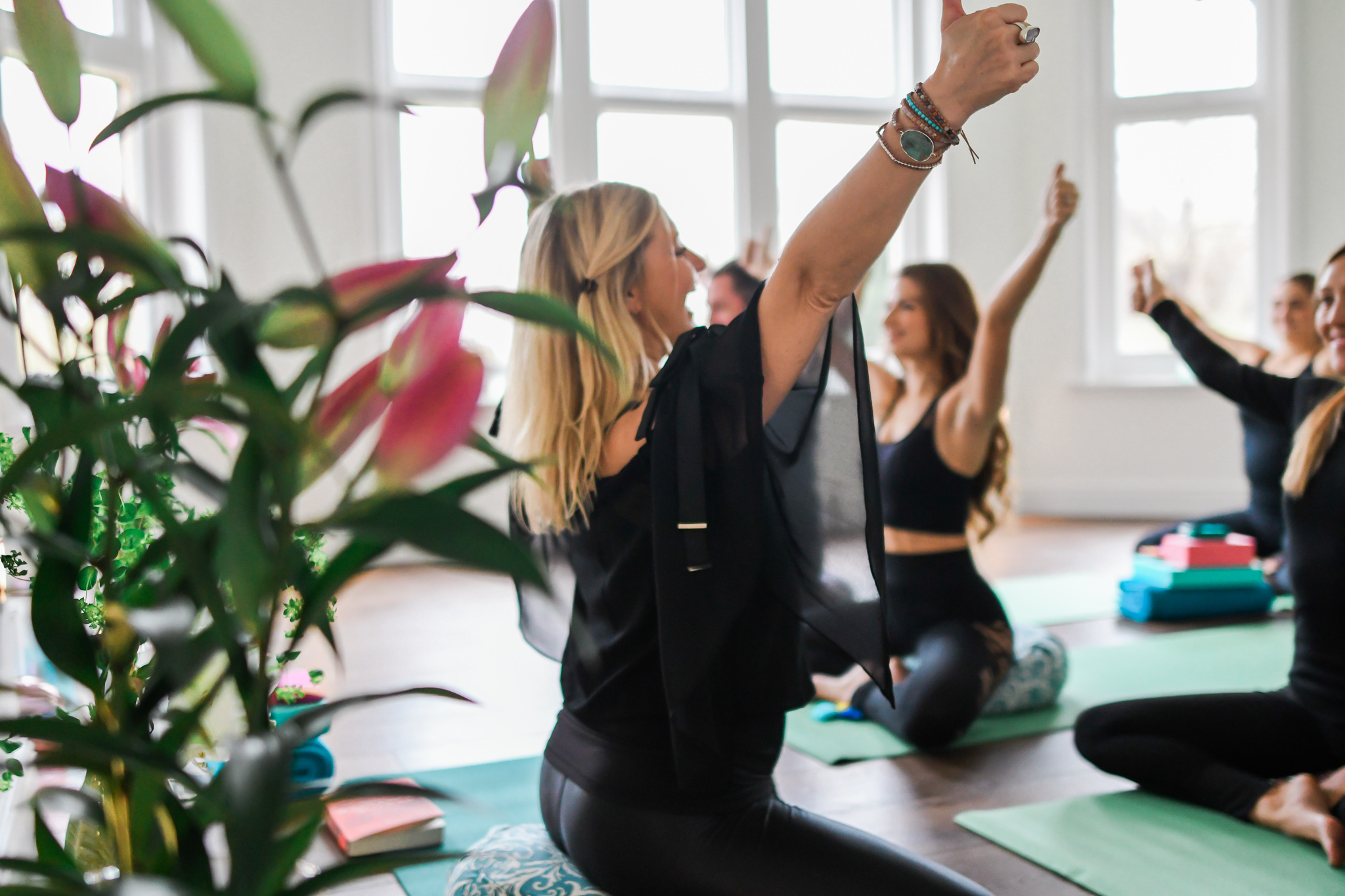 UPDATE FOLLOWING SOON! Click here to see our schedule. We recognise each of you may have unique personal circumstances and it is our wish to meet your requirements in the best way possible during these changing times.  To meet your needs we have created three new membership formats covering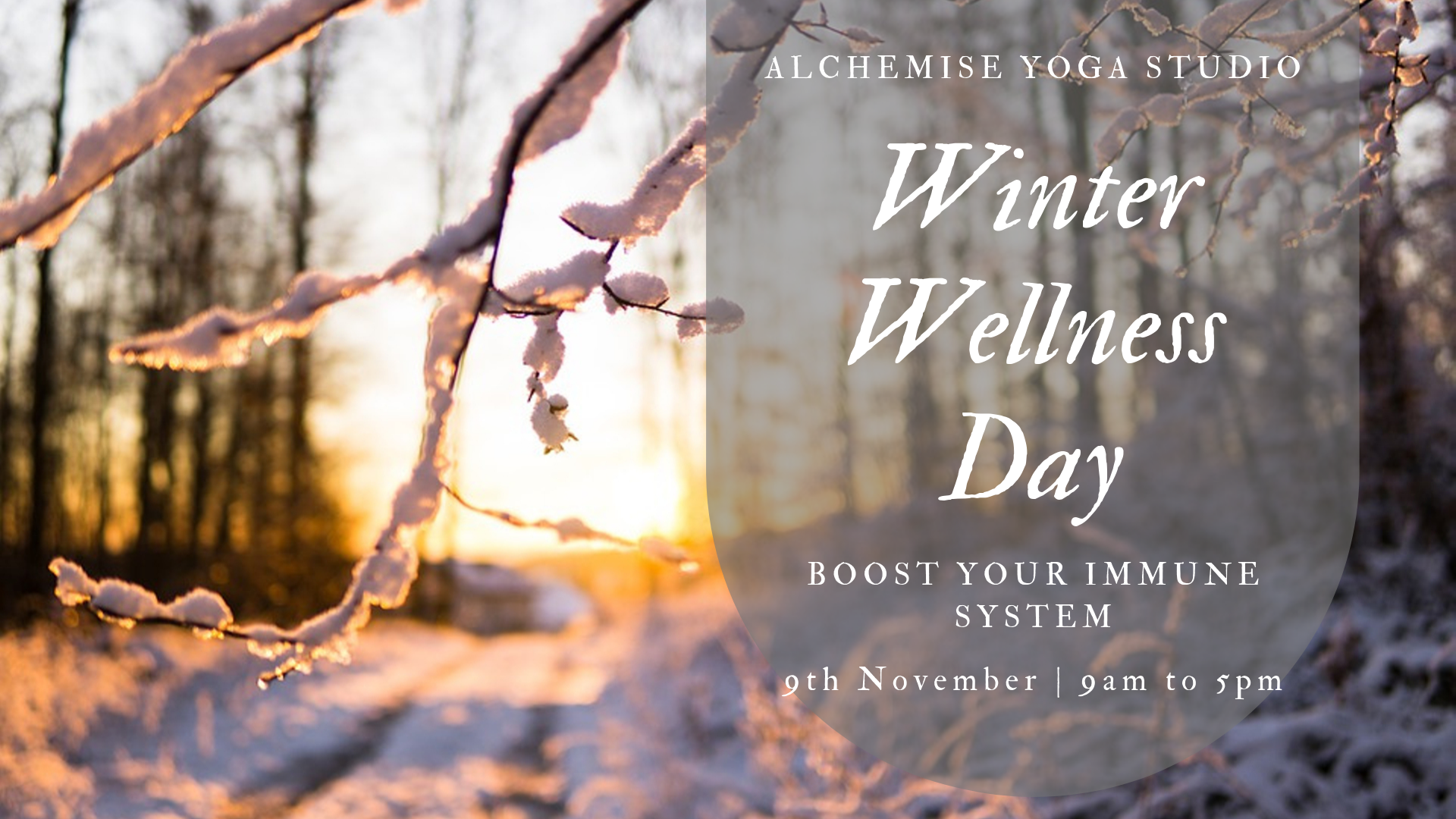 Boost your Immune System & Eco-Christmas Market 9th November | 9am - 5pm | Alchemise Yoga Studio is opening its doors for a full day of Yoga, Pilates, Meditation and Festive Eco-Market Each class will be dedicated to boosting your Immune System and replenishing your energy body as people start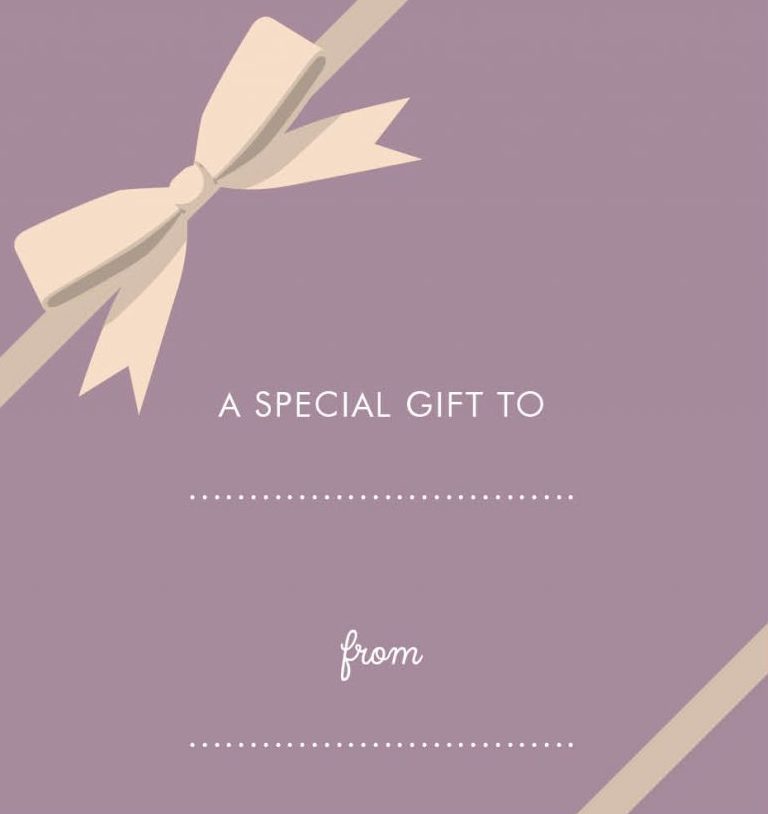 It is the time of year for giving and receiving, so why not give your loved one the gift of Yoga & Wellbeing?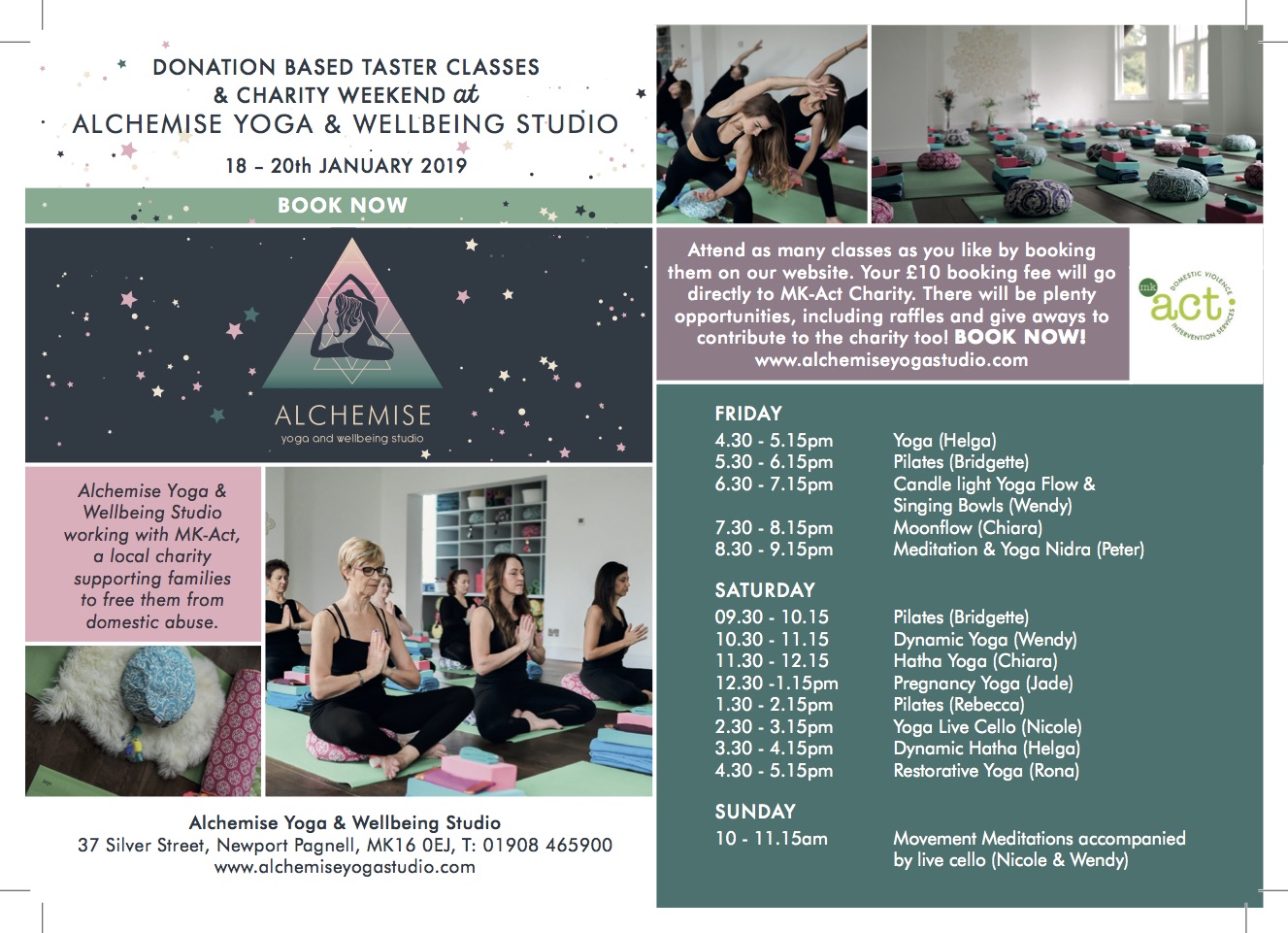 We would like to invite you to our Taster Classes Weekend, where you will be able to try all the classes you wish, classes cost £5, or £10 for three classes.  All money from the weekend will be donated to a local charity organization, MK-ACT.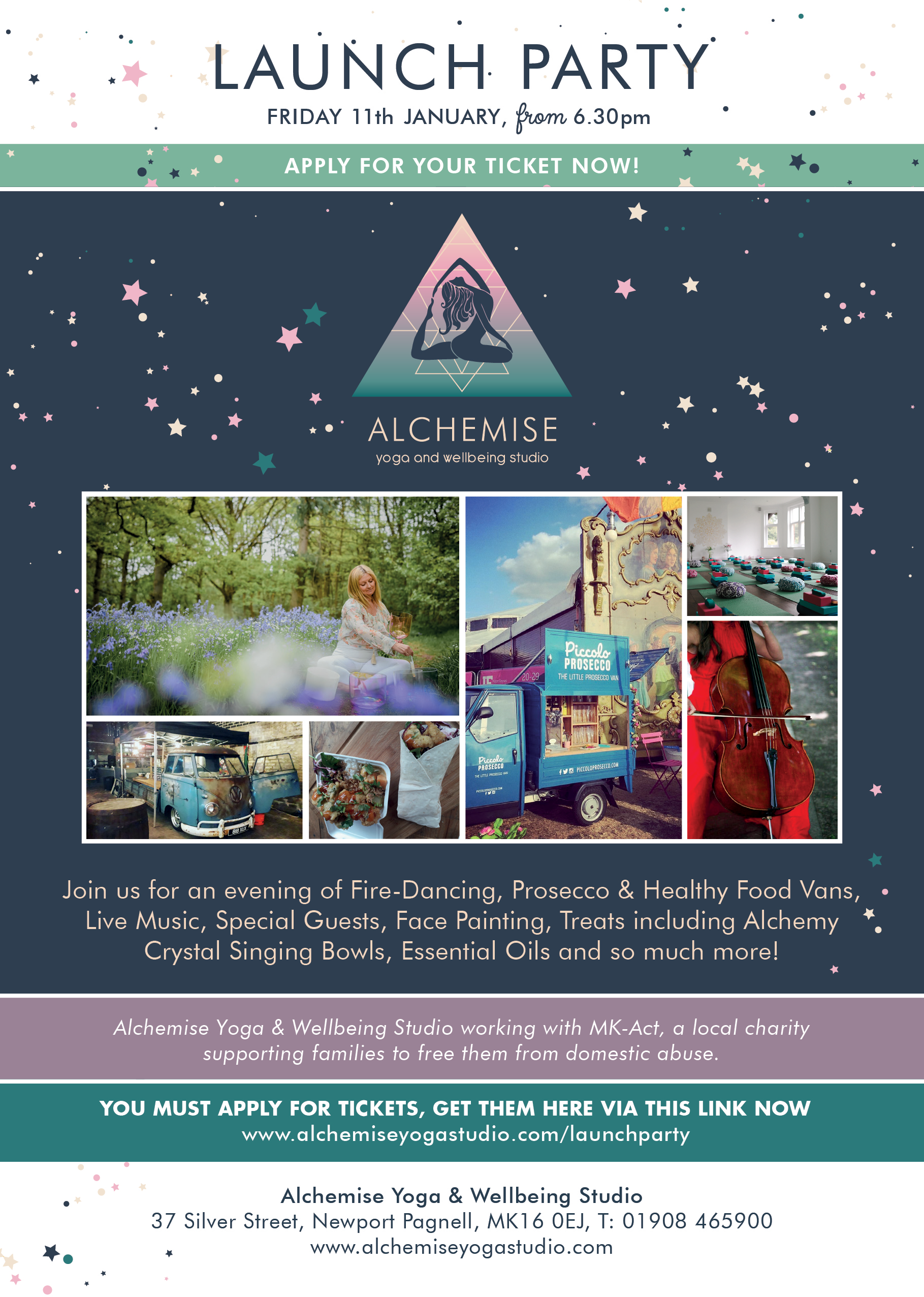 Join us for an evening of Fire-Dancing, Prosecco & Healthy Food Vans, Live Music, Special Guests, Face Painting, Treats including Alchemy Crystal Singing Bowls, Essential Oils and so much more!
classes early cancellations (up to 3 hours before start of class). You can  early cancel class bookings up to 3 hours in advance only online. If you paid by class pass, your class will be credited back to your account. Reception will not be able to process any
Last updated on the 1st November, 2022 Please read these Terms and Policies carefully before you start to use our Website or our Apps and before purchasing or booking any services through our Website or our Apps. By using our Website or our Apps, you confirm that you