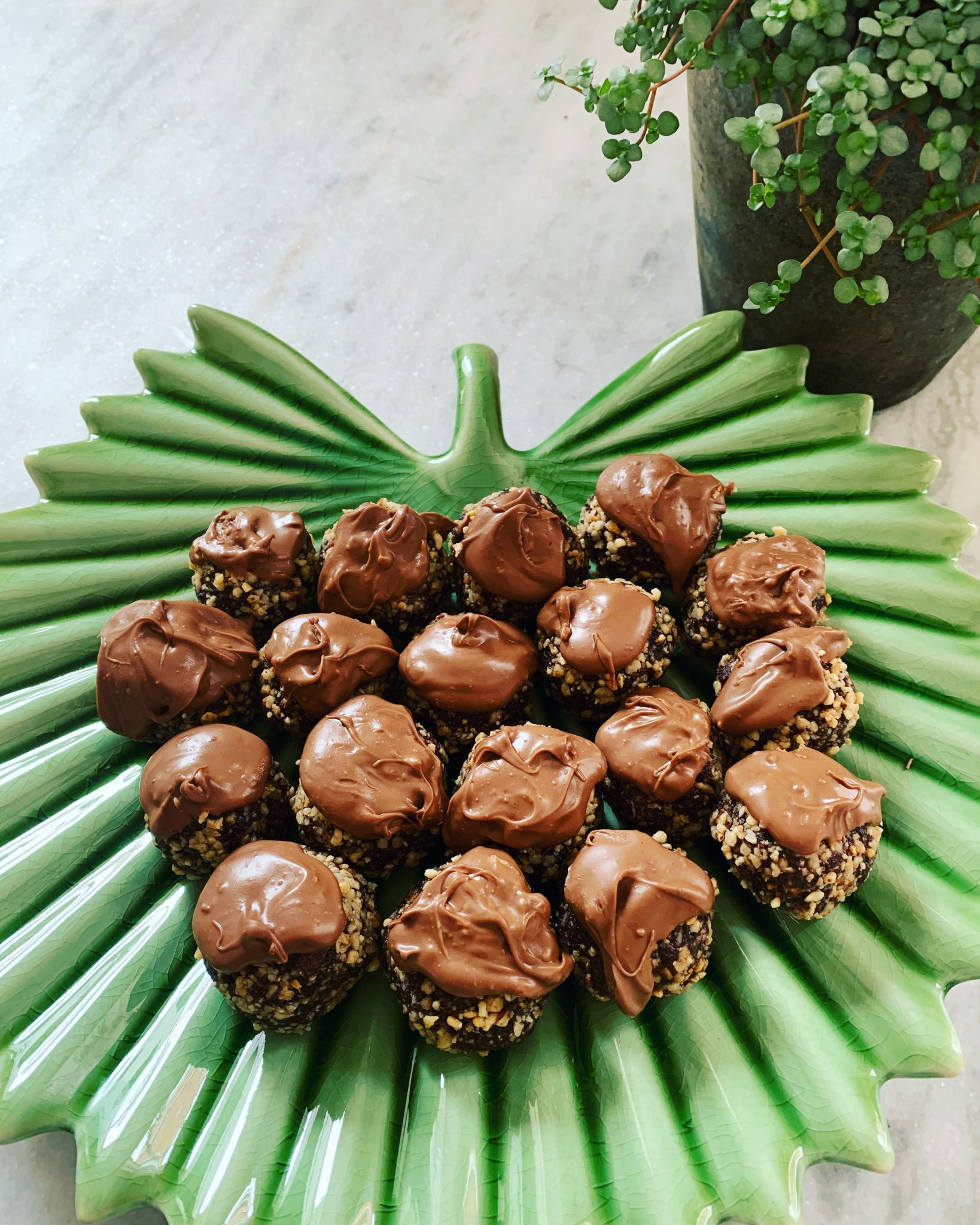 Ferrero Roche Bliss Balls
These bliss balls really are little balls of magic that are packed with good stuff too! They are made with five simple ingredients, including dates, coconut, cocoa powder and hazelnuts. A delicious treat that everyone enjoys!
Servings: 16 balls
Prep 10 mins
Total Timen 30 mins
Ingredients:
3/4 cup of roasted hazelnuts
1 cup pitted medjool dates
1/4 hazelnut butter
3 Tbsp cocoa powder
1/4 cup shredded coconut
Filling:
2 Tbsp whole hazelnuts
Chocolate drizzle
1/3 cup chocolate chips melted
INSTRUCTIONS:
Add hazelnuts to a food processor and pulse into small pieces. Remove 2-3 tbsp and set aside for coating.
Add all ingredients to the food processor and pulse until dates have broken down into a sticky dough texture forms. You may need to do this in stages
Use a tablespoon or ice cream scoop to scoop out dough, place a whole hazelnut into the centre and roll into balls.
Gently roll balls in your crushed hazelnut coating.
Place in the freezer for 20 minutes to set, then drizzle chocolate on top if desired (melted in a bowl over a pan of boiling water)

   

store in the fridge
ENJOY!